ABOUT VALOR TOURS


Robert (Bob) Reynolds, WWII pilot with the RAF, founded Valor Tours, Ltd. 40 years ago to be a resource for veterans, their families, military service organizations, unit associations, reunion groups, historical societies and government institutions with an interest in the Pacific and Europe wartime theaters.

Now retired and living in Georgetown, Texas, he is always happy to hear from past customers he has led to various battlesites. bobnbet7continents182@gmail.com

Valor Tours, Ltd. was a consultant to the Pentagon's WWII 50th Anniversary Committee. Today, tour participants are largely veterans' sons, daughters, grandchildren and the general public, especially WWII history buffs, seeking a meaningful focus for their vacation travels.




Vicky Reynolds-Middagh took over as President of Valor Tours, Ltd. when Bob Reynolds retired in 2004. Up until then, she served as Operations Manager from the time Valor Tours, Ltd. was incorporated in 1977.

Valor Tours, Ltd. enjoys an enviable reputation through the Pacific and Europe for their knowledge and experience in planning tours for WWII Veterans organizations as well as for assisting them with historic markers and memorials numbering in excess of fifty-six to date including the American Memorial on Guadalcanal, American POW Memorial at Cabanatuan, and American POW Memorial at Subic Bay.


---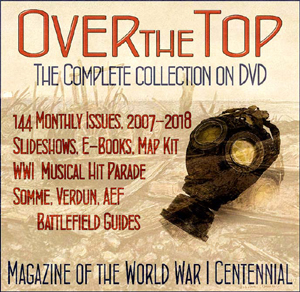 Valor Tours Recommends Mike Hanlon's extraordinary DVD collection. Special discounted price extended thru June 30, 2019 @$49.99.
Click here for details and ordering info.
---
Valor Tours, Ltd. has been leading authoritative tours to destinations of military historic interest for over forty years. As well as going to key European battle sites in the company of WWII Veterans, we have visited every significant island battle site in the Pacific. Now, as age catches up with the Veterans, our traveling companions are drawn from a younger generation of history buffs and family members of Veterans anxious to see the places their fathers and grandfathers made famous. Many of the actual relics of battle remain to this day, the beached hulks of landing craft, the concrete gun emplacements, and the bullet-pitted strong points. On these tours we rekindle and honor the courageous exploits of America's fighting men and women who went off to war more than a half-century ago.

(Go to our Tours page for details.)

EARLY BOOKING/ EARLY PAYMENT DISCOUNT PROGRAM

We are happy to continue our Early Booking Discount policy whereas Valor Tours ltd. will discount the main tour cost by 5% if application and required deposit are received six months or more prior to commencement of tour. Does not apply to single supplements, air upgrades, deviations or extensions. Valor Tours is also happy to continue our 10% discount off the main tour cost if full payment less 10% is received with application six months or more prior to commencement of tour. Not applicable on single supplements, air upgrades, deviations or extensions. Both discount policies are not applicable on cruises, Normandy Independent Package, tours in cooperation with other tour companies, or privately set up tours, i.e. 173rd AB, Colleges, CDSG, etc.


Click here to buy Then and Now Prints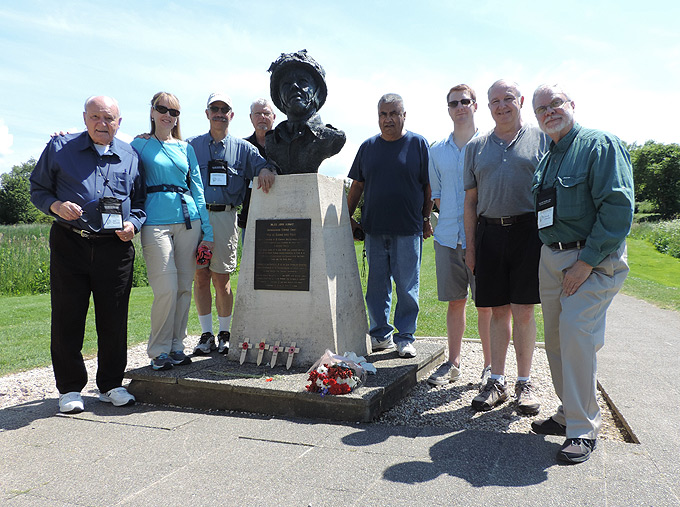 Bob Reynolds (far left) with our 2018 D-Day group in Normandy.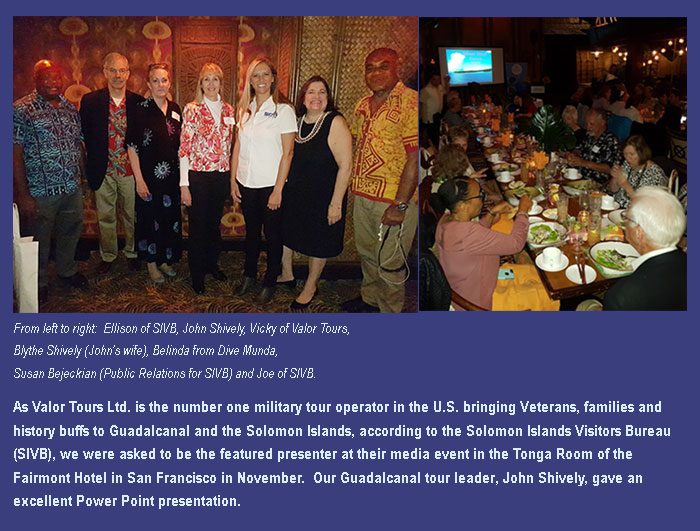 ---
Download our latest Tour List
(pdf)
Go to our Online Tour Request Form
Click here to sign up here for regular email updates and travel tips.
NORMANDY
Independent packages
Year Round
For the fourth year in a row, we are offering this year round independent package for travelers who have already made their arrangements to Europe and want to take a few days to see Normandy. Based on Bed 'n' Breakfast accommodations, private car and guide.
2 nights/1 day $995
3 nights/2 days $1,795
4 nights/3 days $2,415
5 nights/4 days $2,995
Cost based on one or two persons. Third person sharing room slightly higher rate.
Subject to availability. 20% deposit required to hold space. Great for families.

---

For further information:
Call us at 800-842-4504
(Mention that you visited our website.)

AWARDS



2019- THE TALK AWARDS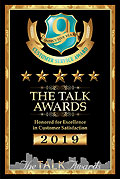 1989- Western States Chapters, American Defenders of Bataan and Corregidor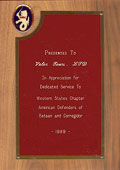 1994- Department of Defense, WWII Commemoration Committee, Commemorative Community Award




1989- Western States Chapters, American Defenders of Bataan and Corregidor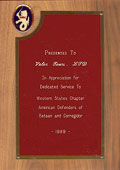 1990 - Robert Reynolds, Certificate of Authenticity, Gen. Dwight D. Eisenhower, Order of the Day for D-Day, June 6, 1944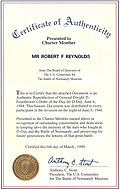 [view here]

1988 Travel People Cover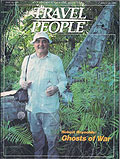 "Reunion for Peace" Award (PATA)
to Robert Reynolds



[view here]